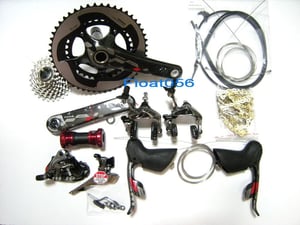 $

1,000.00
You need parts for your new frame, right?
Email us for more details. We do all kinds of big deals with the frames we sell. We've seen people walk out of the store with a full red group, carbon tubulars, fmb tubulars, and zipp bar/stem/post for $3000.
Or $1k can get you a a rival group right now, with fsa wheels, ritchey bar/stem/post.